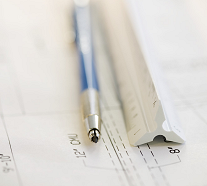 Services portfolio...

General & domestic building
Despite being best known for major refurbishment projects and new builds, Atkins are more than happy to take on small scale building works including house extensions, attic, loft and garage conversions... or conservatory construction.
MORE >>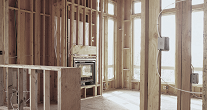 Welcome to Atkins Building Services
Established in Manchester since 1987, Atkins have grown to be one of the North West's best known and most respected independent building contractors, forging a niche in the market for the building of 6000 square feet plus executive type houses with individuality in design.
Atkins Building Service Ltd are expert in all aspects of commercial building. They offer loft, attic or flat renovations, brickwork extensions & general building... refurbishment and a complete design consultancy service.
Serving customers across the North West including Manchester, Cheshire, Stockport and Oldham with small building works including bricklaying, blockwork, groundwors and carpentry... Atkins provide a range of general building services with plumbing, electrical and plastering with plumbing, woodwork and windows, bathrooms and kitchens
GROUNDWORK : BLOCKWORK : BRICKLAYING : PLUMBING : ELECTRICAL : ROOFING : BUILDING : CONSERVATORIES : HARD STANDING : JOINERY : CARPENTER : DRY LINE WALLS : EXTENSIONS : FLAT ROOF
Major property renovation & developments
From constructing eco-efficient architect built single homes to multiple unit dwellings and period property refurbishments. MORE >>

Commercial construction
Atkins specialist construction division offers a full service package to corporate, industrial and commercial developers. MORE >>

Joint venture partnerships
An opportunity for individual, institutional or corporate landowners to maximise the value of their asset, without the need for further capital injection. MORE >>
Atkins Building Services (M/C) Ltd
The Old Post Office, 7 Market Street
Denton, Manchester M34 2JL
Telephone: 0161 336 9688
Freephone: 0800 032 5676
Fax: 0161 320 3393
enquiries@atkinsbuilding.com