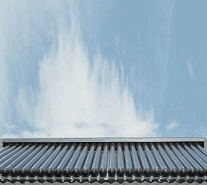 Low cost clean power...

Commercial eco-energy incentives
Financial incentives for business to invest in solar energy will continue to expand, whilst innovations in the technology means that it can be designed into the building envelope, cutting energy costs and helping to build a socially responsible brand image.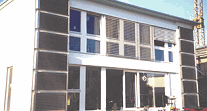 Renewable energy installations
With energy costs, especially gas, set to soar over the next year and growing concern over the ecological damage that fossil fuels are causing to the environment, the Government have announced sweeping grants and cheap, long-term, loans for installation of domestic renewable energy systems.
Atkins Building Service Ltd are experts in all aspects of commercial building. They offer solar energy panels, wind generation & general building... refurbishment and a complete design consultancy service.
Serving customers with solar panel needs and wind generators in Stockport with small building works including bricklaying, blockwork, solar energy and carpentry... Atkins provide solar heating as part of a range of general building services with plumbing, electrical generation and wind generation providing eco energy, solar panels, eco power generation.
GROUNDWORK : BLOCKWORK : BRICKLAYING : PLUMBING : ELECTRICAL : ROOFING : BUILDING : GREEN ENERGY : SOLAR PANELS : JOINERY : CARPENTER : SAVE BILLS : WIND POWER : ECO GENERATOR
Save on your gas and electricity bills today!
Even as far north as Manchester, Stockport or Cheshire, just two high efficiency solar collection panels can produce an amazing 7Kwh of energy per day as hot water or to supplement your central heating. That's a saving of approximately 30% on the average home's energy bills!
Including a supplementary 200 litre super-insulated tank, pump, controller, all piping and installation, a two panel system can cost as little as £4,000... and Atkins will help you with the grant application, so ask for a free, no obligation, survey and quote today!
Atkins Building Services (M/C) Ltd
The Old Post Office, 7 Market Street
Denton, Manchester M34 2JL
Telephone: 0161 336 9688
Freephone: 0800 032 5676
Fax: 0161 320 3393
enquiries@atkinsbuilding.com