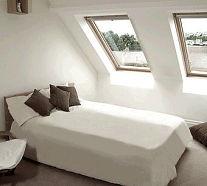 Services portfolio...

General building & repairs
With smaller scale general building projects, the work is often carried out with the clients in residence, so Atkins operate clean and quiet sites with particular emphasis on safety.
General building works
Because Atkins take a personal interest in every contract, source the highest quality materials from local suppliers and have such an extensive team of specialist craftsmen on staff, the smallest of jobs is delivered with the same level of detail and care as a major, high profile, development.
Atkins Building Service Ltd are expert in all aspects of general building. They offer loft, attic or flat roof conversions, brickwork extensions & conservatories... both UPVC and hardwood, with damp courses and, if required, slate or tiled roofs.
Serving customers across the North West including Manchester, Cheshire, Stockport and Oldham with small building works including bricklaying, blockwork, groundworks and carpentry...
Atkins provide a range of general building services with plumbing, electrical, constructional joinery and plastering included.
GROUNDWORK : BLOCKWORK : BRICKLAYING : PLUMBING : ELECTRICAL : ROOFING : BUILDING : CONSERVATORIES : HARD STANDING : JOINERY : CARPENTER : DRY LINE WALLS : EXTENSIONS : FLAT ROOF
A small sample of general building services
landscaping & groundwork
house extensions & conservatories
loft, garage & cellar conversions
building alterations & refurbishment
garages & out building construction
blockwork, brickwork & plastering
roofing & flat roof conversion
joinery, carpentry & fencing
plumbing & electrical
Whatever the size of project, Atkins will be delighted to provide completely free, no obligation, advice and estimates.
Atkins Building Services (M/C) Ltd
The Old Post Office, 7 Market Street
Denton, Manchester M34 2JL
Telephone: 0161 336 9688
Freephone: 0800 032 5676
Fax: 0161 320 3393
enquiries@atkinsbuilding.com