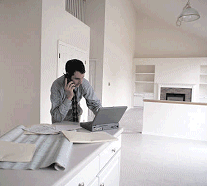 Development types...

The consultation process
Clear communication between the developer, architect and client is crucial at every stage of a build, from design to decor.
Use Atkins' free initial consultancy offer before the project starts... and plan the way forward together.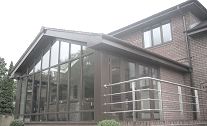 Major developments & renovations
The mainstay of Atkins' business over the last twenty years has been constructing high quality architect designed homes and major residential refurbishments across Cheshire, Manchester and the North West, finished to clients' exacting specifications and delivered on time, within budget.
Atkins Building Service Ltd are expert in all aspects of architect built homes and major residential redevelopments / refurbishment. Atkins offer design consultancy, building design and construction, finishing and project management; including all design, plumbing and finishing.
Serving customers across Cheshire including Manchester, the North West, Stockport and Oldham with building design and construction, blockwork, groundwors and carpentry... Atkins provide architect designed homes from a design consultancy service to renovation and refurbishment. Atkins are specialists in the design and construction of residential properties in Cheshire
GROUNDWORK : DESIGN : CONSTRUCTION : PLUMBING : ELECTRICAL : REFURBISHMENT : BUILDING : RENOVATION : HARD STANDING
New builds and residential refurbishment
Atkins' management team has unparalleled experience in delivering the highest quality construction and finishes. With a permanent workforce of very capable, highly skilled and motivated individual craftsmen plus a fleet of vehicles and in-house plant, they are able to tackle the largest of refurbishment or new build projects with professional confidence.
Atkins are also capable of working within English Heritage guidelines on listed building renovation... please call for details.

Atkins Building Services (M/C) Ltd
The Old Post Office, 7 Market Street
Denton, Manchester M34 2JL
Telephone: 0161 336 9688
Freephone: 0800 032 5676
Fax: 0161 320 3393
enquiries@atkinsbuilding.com